DBT Star
DBT Star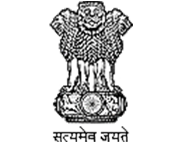 DEPARTMENT OF BIOTECHNOLOGY
Ministry of Science and Technology,Government of India
Star College Scheme has been initiated by DBT in 2008 to support colleges and universities offering undergraduate education to improve science teaching across the country.
DBT is committed to the values of,
i) Pursuit of excellence
ii) Academic and intellectual freedom
iii) Creativity and innovation
iv) Diversity
v) Cooperation and Communication
vi) Accountability.
DBT has therefore, launched a scheme for improving critical thinking and 'hands on' experimental work at undergraduate (college) level in sciences. It is expected to encourage, more students to take up higher education in science. DBT will identify colleges with ambition and potential for excellence and provide academic and physical infrastructure for achieving excellence in teaching and unique exposure of students to experimental science. Department has supported around 200 undergraduate colleges across the country in the past 9 years.
The Department of Biotechnology, Ministry of Science & Technology, Government of India has sanctioned "Star College Scheme"  to 4 undergraduate science departments viz., Computer Science, Biotechnology, Microbiology and Mathematics. These departments involved in the STAR college programme have been doing the DBT activities excellently and meeting the objectives at all levels.Apart from financial support, our college have benefited tremendously from guidance received in Advisory Committee Meetings, mentoring, Task Force Meetings and learning from peers in other colleges.