Students life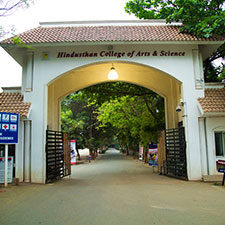 Alumni
The Alumni Meet of the students are conducted once in a year. Some departments individually conduct Alumni Meet. They select their own office bearers and conduct this meeting successfully. The college collects the profile of the Alumni and keeps it as the record. Some Alumni help the present students by offering references of big companies.
A separate alumni association is functioning in the college :
To provide a forum for the old students of the college to meet and discuss the matters of common interest.
To promote the interests of the college and its past and present students.
To promote goodwill and mutual assistance among the members.
To contribute to the cause of technical education by sharing the experience of those in the field.
To help the authorities to improve the academic and cultural activities of the college.
To co-operate with the students in literary, cultural and sports activities of the college.
To help the members in employment and service mattes without interference in the policies of their employers.
To arrange and conduct programmes of general and technical nature.
To co-operate with other such bodies for the same ends.
To promote other beneficial to prospects of the association.
Alumni Form